Genesystem has completed the development of UF-340 Four-in-One Real-ti…
작성일

2021.03.02
본문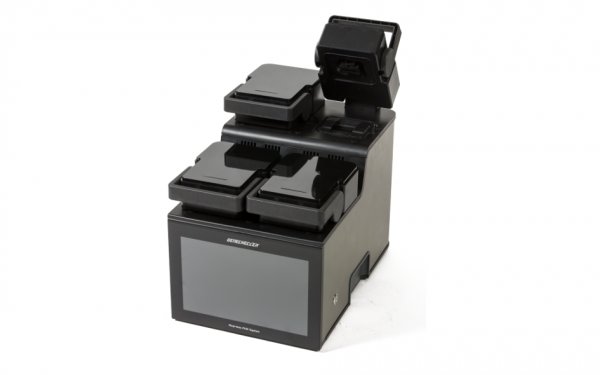 Genesystem is proud to announce that it has completed the development of GENECHECKER® UF-340 Four-in-One Real-time PCR System to target middle throughput testing needs in global market.
Genesystem has started necessary certification and approval process for this new platform in order to launch this new platform at early of second half 2021.  This new platform has four independent heat-blocks for running four test chips of Genesystem, which is ideal for middle throughput testing needs in clinical diagnostic applications.
For more information on this new platform, please contact global sales team of Genesystem at sales@genesystem.co.kr.