Genesystem is exhibiting at AACC 2022, Chicago
작성일

2022.05.11
본문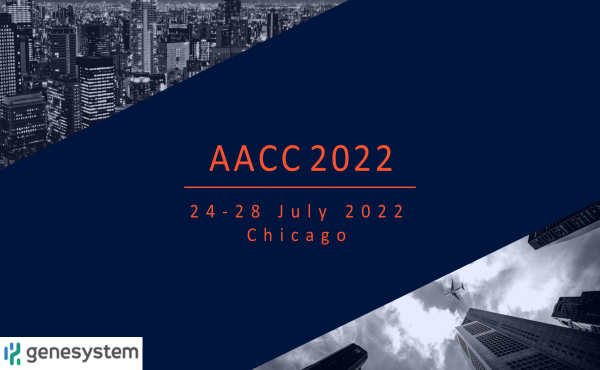 As a part of its ongoing international marketing activities, Genesystem is exhibiting at AACC(American Association for Clinical Chemistry) 2022, which will be held at McCormick Place Convention Center, Chicago from 24th to 28th of July, 2022. The booth of Genesystem will be at #1258.
At the AACC Expo, Genesystem will be exhibiting its GENECHECKER® series of molecular diagnostics platforms combined with its high-multiplexing technology.
Please contact Genesystem at sales@genesystem.co.kr in order to get more details on this upcoming event or arrange a meeting with its representatives.