Genesystem exhibited at 2016 International Symposium and Exhibition on…
작성일

2016.09.13
본문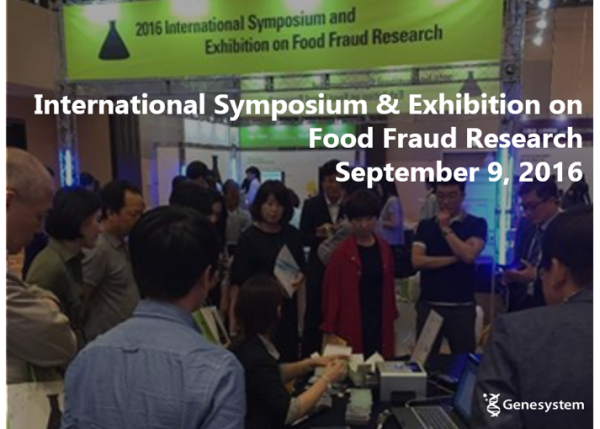 Genesystem is proud to inform you that it exhibited its model UF-150 GENECHECKER™ Ultra-Fast Real-time PCR System at 2016 International Symposium and Exhibition on Food Fraud Research which took place in Seoul on September 9, 2016.
This symposium and exhibition was held by National Institute of Food and Drug Safety Evaluation of Korea in order to address global concerns on food fraud and Korean government's efforts to prevent food frauds.  Case studies on food fraud preventions and regulatory systems in other countries were introduced by renowned speakers and variety of tests and analysis techniques on foods were introduced as well.
Model UF-150 GENEHCECKER™ Ultra-Fast PCR System was introduced as an instrument for on-site detection under the research project of "Authentication of Foods from Animal Origins using Gene Analysis" which was performed by research team of Prof. Hae-yeong Kim of Kyunghee University, Korea. Prof. Kim and his team was successful in development of detection kits for authenticating 9 species of livestock and 6 species of poultry using model UF-150 GENECHECKER™ Ultra-Fast PCR System.